Home kits and anaglyph glasses are now available!
Announcement
We're happy to announce parnerships with both Bernell and BrockString Canada to bring affordable Vision Therapy equipment to your practice.
NeuroVisual Trainer Members will receive significant discounts on select Vision Therapy equipment. After you've logged into NeuroVisual Trainer, simply click the "Equipment" menu at the top to see availability and pricing. If you don't have a NeuroVisual Trainer account yet, simply sign up for a free trial! Equipment discounts are also available for free trial members.
We have the following equipment available:
Anaglyph Glasses (adult and child sized)
Brock Strings (Canada only)
Accommodative Flippers (Canada only)
NeuroVisual Trainer Patient Kit
We're also very excited to announce general availability of the official NeuroVisual Trainer Patient Kit, available worldwide.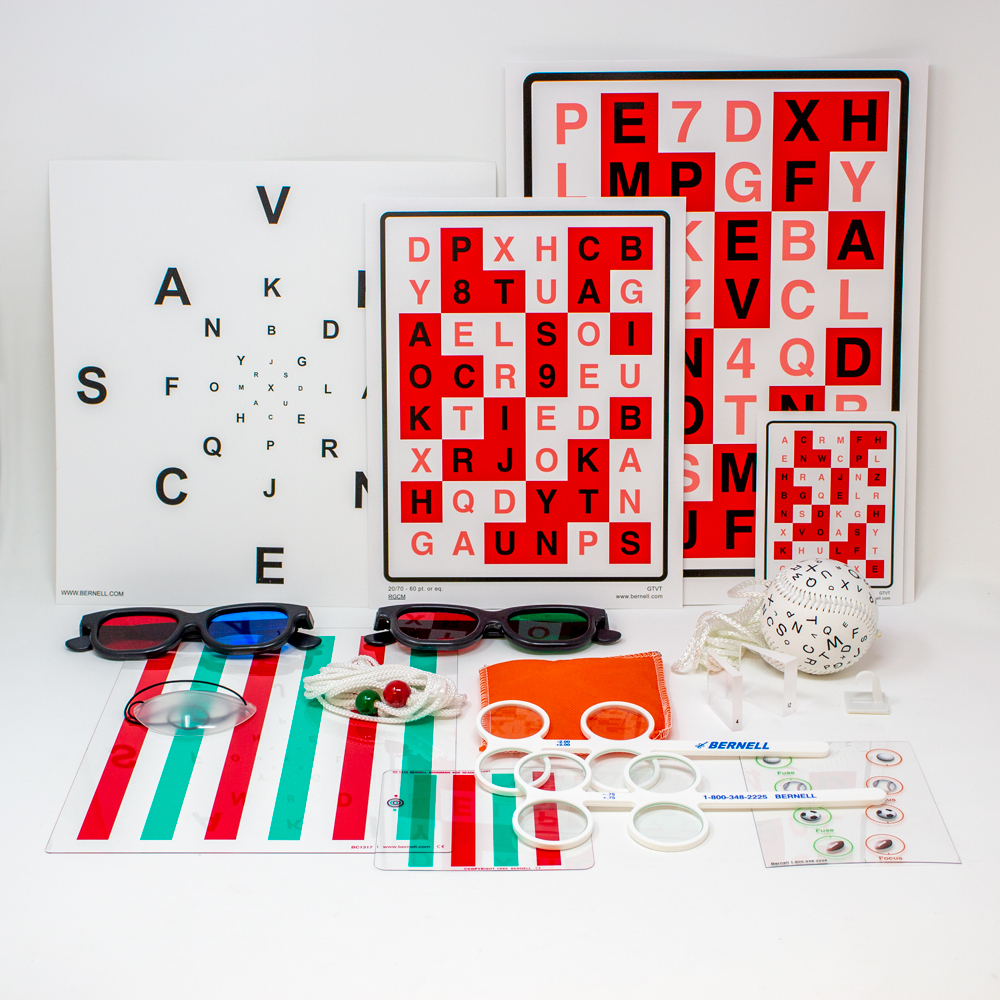 The NeuroVisual Trainer Recommended Patient Kit comprises an assortment of essential vision therapy equipment items. This kit is a great starting point for patients beginning vision therapy. This kit is only available for purchase by vision care professionals but can be drop-shipped directly to patients. The kit includes:
Two Flippers (+/- 0.75 & +/- 2.00)
10ft Brock String
Red/Blue Anaglyph Glasses
Bean Bag (Color Will Vary)
Baseball Marsden Ball - 4 Font Sized with Hook
Letters Peripheral Awareness Chart
Two Square Prisms (4PD & 12PD)
8.5" x 11" Red/Green Bar Reader - 6 Bars
4.5" x 4.125" Red/Green Bar Reader - 4 Bars
Anti-Suppression Charts Kit
Translucent Sports Fixation Card - All Sports
Translucent Eye Patch